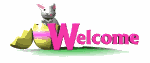 CONFERENCE IN ALGEBRA
in Honour of the 70th Birthday of Ervin Fried
Budapest, Hungary, 17-21 August, 1999
To honour Ervin Fried's 70th birthday, a conference will be held in Budapest on 17-21 August 1999. The meeting will take place at the Mathematical Institute of the Hungarian Academy of Sciences (Budapest, V., Reáltanoda u. 13-15.; in the city centre, close to the underground stations Astoria and Ferenciek tere).
Program
According to the jubilee's research interests, the central topic of the conference will be universal algebra and lattice theory, with some featured talks on more classical domains of algebra. Participants wishing to give a short (20-25 minute) talk are requested to submit an abstract at the web-site http://at.yorku.ca/cgi-bin/amca/submit/cadj-01 preferably by 15 June. Those having no access to the web may send an abstract to the E-mail address of the conference. The abstracts already submitted can be viewed at http://at.yorku.ca/cgi-bin/amca/cadj-01.
The lectures will start on Tuesday, 17 August at 9 a.m. In order to keep parallel sessions at a minimum, some contributions may appear only among the abstracts.
Registration
Those wishing to attend the conference should send the registration form to the organizer at their earliest convenience, preferably by filling in the online registration form (see the link below) or by e-mail to the address rabbit@math-inst.hu . Participants are requested to pay a registration fee of 8000 Hungarian forints (approx. 40 US$) upon arrival. Beside organizational costs, this includes refreshments, lunches, and a banquet. The fee for accompanying persons wishing to join us for lunches and the banquet is 6000 HUF. A registration desk will be open at the Mathematical Institute on Monday, 16 August from 2 to 7 p.m. Late registration (though discouraged) will be possible during the conference.
Accommodation
For the convenience of participants, we have reserved rooms at two guest houses. Hotel Peregrinus (the guest house of Eötvös University) is at a 5-10 minute walking distance from the conference site. In this house two-bed rooms (equipped with bath and TV) are available at 60-65 US$ per night (single or double occupancy, breakfast included). The guest house of the Ministry of Education is at a 10-minute bus ride from the Mathematical Institute and is in a residential area close to the City Park (Városliget). This house offers two-bed rooms (equipped with bath and TV) for 15-25 US$ per night or rooms with sink only for 10-15 US$ per night (single or double occupancy, with the possibility for breakfast at extra 1-2 US$). Reservation at these guest houses is possible only through the organizer and will be done on a first-come-first-served basis. In order to avoid costs of transfer, and to make life easier, we do not require deposits to be sent for the guest rooms. For late cancellations, however, we shall have to pay a fee, so please cancel your room order with us immediately in the regrettable case that you are unable to attend in spite of an earlier registration. In case of several late cancellations we shall have to ask those who cause us extra cost for refund.
Participants wishing to stay at a regular hotel should book their rooms themselves. For their convenience, here are some links to hotel chains: http://WWW.NET.HU/pannonia/budapest.html , http://www.taverna.hu, and http://www.justweb.com/hotelweb/hungary/index.html. Please note that there may be a shortage of hotel rooms in the high season; early booking is therefore highly recommended.
Other events to note
A total solar eclipse will be observable from a corridor through a part of Hungary, including Szeged and the lake Balaton, on 11 August. For more information, please consult the web site with detailed maps http://sunearth.gsfc.nasa.gov/eclipse/TSE1999/TSE1999.html.
The 20 August is a national holiday in Hungary: day of the first Hungarian king St. Stephen. There are a lot of events of various nature (state, cultural, religious, etc.) on this day, ending with a 30-minute firework. More information about these events will be available at the conference desk. This day will be free of lectures.
On the weekend preceding the conference a Formula-1 race will take place in Budapest (see the web site http://www.hungaroinfo.hu/formel1/index_eng.htm). This makes booking of hotels in Budapest for this weekend a difficult and expensive enterprise (this is why the conference begins on Tuesday instead of Monday).
László Márki
Mathematical Institute
Hungarian Academy of Sciences
H-1364 Budapest, Pf. 127
Hungary
FAX: (36-1)-317-7166
rabbit@math-inst.hu
http://www.math-inst.hu/~rabbit
---
Further links
List of registered participants
Program of the conference (ps file)
---

---