---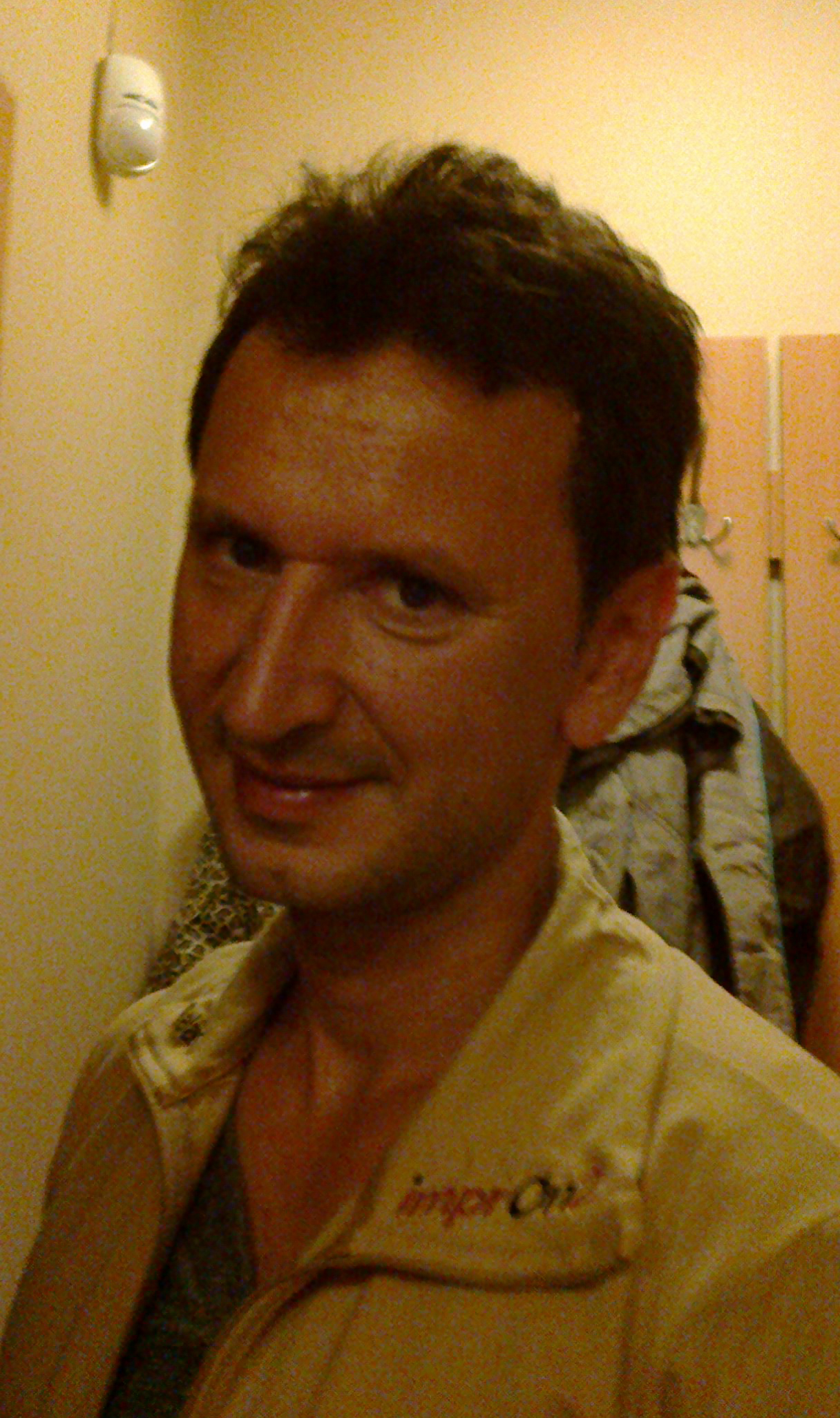 s z e g e d y b _at_ gmail _dot_ com


---

MTA Alfréd Rényi Institute of Mathematics
Reáltanoda utca 13-15.
Budapest, Hungary, H-1053


---

Research interest

My main research areas are combinatorics and group theory. At the moment, I am working in various topics related to limits of discrete structures. This field is connected to combinatorics, ergodic theory and probability theory.


---
Recent work

Limits of combinatorial structures: an analytic approach that considers large structures as approximations of infinite analytic objects and creates new connections between analysis, combinatorics, probability theory, group theory and ergodic theory.

Limits of dense graph sequences, graphons as limits objects, graph homomorphisms, regularity lemma.
D. Kunszenti-Kovacs, L. Lovasz, B. Szegedy. Multigraph limits, unbounded kernels, and Banach space decorated graphs. [arXiv:1406.7846]
L. Lovasz, B. Szegedy. The automorphism group of a graphon. J. Algebra 421 (2015), 136-166. [arXiv:1406.4958]
H. Hatami, S. Janson, B. Szegedy, Graph properties, graph limits and entropy. [arxiv:1312.5626]
G. Elek, B. Szegedy, A measure-theoretic approach to the theory of dense hypergraphs. Adv. Math., 231 (2012).
L. Lovász, B. Szegedy, Finitely forcible graphons, J. Combin Theory B 101 (2011).
L. Lovász, B. Szegedy, Limits of dense graph sequences, J. Comb. Theory B 96 (2006). [Fulkerson prize 2012]


Local-global limits of bounded degree graph sequences, graphings as limit objects.
H. Hatami, L. Lovász, B. Szegedy, Limits of local-global convergent graph sequences. Geom. Funct. Anal. 24 no. 1., 269-296. [arxiv:1205.4356].
A. Backhausz, B. Szegedy. On large girth regular graphs and random processes on trees. [arXiv:1406.4420]

---
Higher order Fourier analysis: a theory of higher order structures in compact abelian groups, which proves general inverse theorems and regularity lemmas for Gowers uniformity norms.

Limits of functions on Abelian groups, limit approach to Gowers norms, nilspaces and nilmanifolds.

P. Candela, B. Szegedy. A continuous model for systems of complexity 2 on simple abelian groups, [arXiv:1509.04485]

B. Szegedy, Limits of functions on groups, [arXiv:1502.07861]

P. Candela, B. Szegedy, L. Vena, On linear configurations in subsets of compact abelian groups, and invariant measurable hypergraphs. [arXiv:1408.6753]
B. Szegedy, On higher order Fourier analysis, [arxiv:1203.2260].
O. Antolin Camarena, B. Szegedy, Nilspaces, nilmanifolds and their morphisms, [arxiv:1009.3825].

---
On Sidorenko's conjecture: roughly speaking, Sidorenko's conjecture says that the density of any given bipartite graph in a graph with fixed edge density is minimized by the random graph.

Group theoretic approach, information theory, entropy methods.
B. Szegedy, Sparse graph limits, entropy maximization and transitive graphs. [arXiv:1504.00858]

Logarithmic calculus, graph homomorphisms, Sidorenko's conjecture for various bipartite graphs.
B. Szegedy, Relative entropy and Sidorenko's conjecture. [arXiv:1406.6738]
X. Li, B. Szegedy, On the logarithmic calculus and Sidorenko's conjecture, [arxiv:1107.1153].

---